It has been a very busy month at Gorsey Bank this December, with all sorts of festivities happening across the school.
To end a brilliant term, we have wrapped up some of the highlights from the past month!
---
EYFS & KS1 present: 'Nativity'
Children in Reception and Years 1 & 2 left crowds in awe with their charming Nativity performances.
The pupils worked so hard to make the shows a success, and it certainly paid off!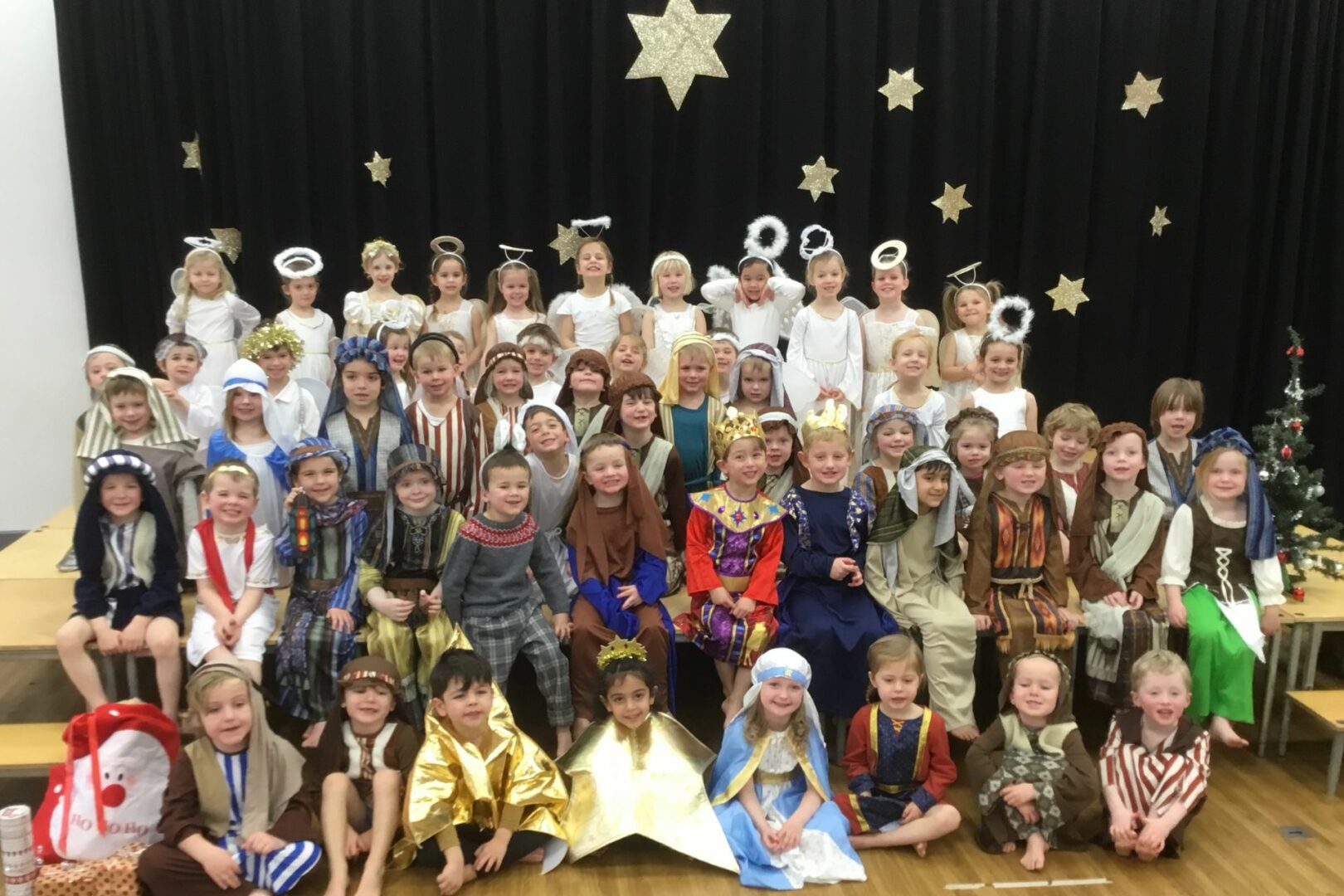 Thank you to all the parents who joined us and to all the Gorsey Bank team for their work behind the scenes.
Singing all the Way!
Pupils have been spreading Christmas cheer by singing loud for all to hear!
The choir performed under Concorde and KS2 held a Carol Service at Wilmslow URC.
Christmas lunches and parties with a special guest
Each class has enjoyed a Christmas dinner and their very own Christmas party.
Pupils were invited to wear their own clothes, take part in festive games and have a sing and dance to celebrate the end of term.
Some classes even got an early visit from a very special guest…
Rex Cinema and Christmas crafts
Every pupil got the chance to have a Yuletide visit to the Rex Cinema before getting stuck in to some Christmas crafting in the classroom.
There were some impressive creations across the board!
Chocolates for CAFT
Everyone at Gorsey Bank rallied together to collect selection boxes for our chosen charity CAFT.
Thanks to your help, we donated over 100 boxes and made it to the local press!
Admissions closing soon!
A reminder for any parents with children due to start school in September 2023 that the admissions deadline is Sunday 15th January.
For any parents new to the school, we are still running weekly school tours (which can be booked by phoning us on 01625 468040) and have an Open Morning planned for Friday 6th January (places can be booked by clicking here).
---
That's a wrap!
From all of us here at Gorsey Bank, we wish you a very Merry Christmas and a Happy New Year!