The summer weather might not have made an appearance just yet but that's not stopping us from enjoying time outdoors at Gorsey Bank.
In recent years we've made considerable investment in the school's outdoor space, with improvements and upgrades made possible thanks to invaluable contributions from the PTA. We're extremely fortunate to now have the fantastic Multi-use Games Area (MUGA), designed for all weather play so that come rain or shine we are able to get outside for some much-needed fresh air.
We use the space for playtimes and games lessons, which include sports such as athletics, tennis, badminton, football and hockey. The children have also been enjoying a return to lacrosse in recent weeks, after voting for the sport to be added to the school's P.E. programme.
Most recently the MUGA has had an unexpected use, helping us keep bubbles secure and enabling classes to socially distance outdoors as well as inside the school building.
The large school field is another well-used area, where pupils are able to let off steam, while the adventure playgrounds are ever popular with all age groups. We have one in the upper playground dedicated to our KS1 children, while the Grizedale replaced the old trim trail to provide more challenging play for those in KS2.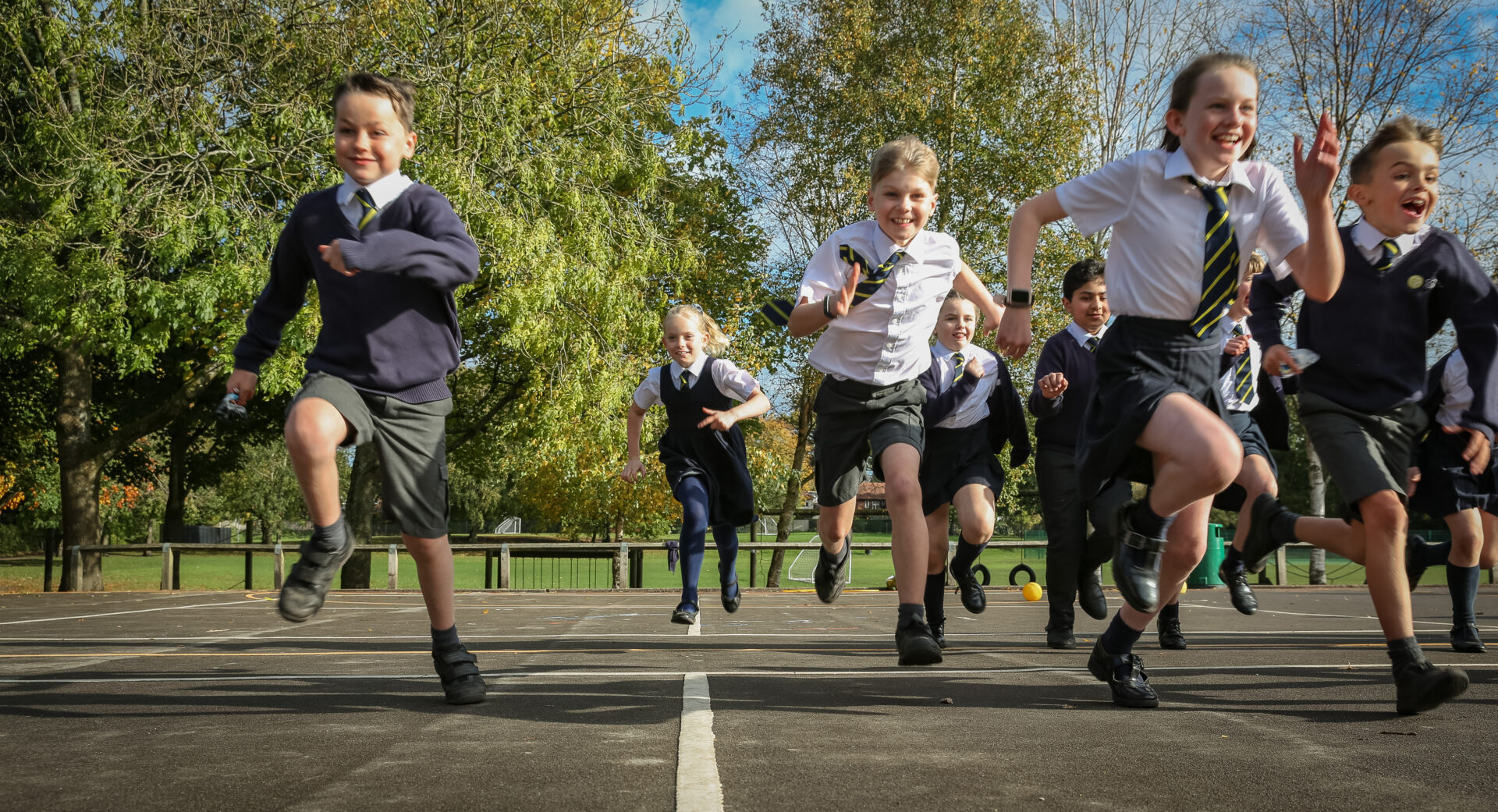 We recognise the importance of time spent outdoors for the mental wellbeing of our pupils, particularly after a long and difficult period living under lockdown restrictions. Thanks to our excellent outdoor space and play equipment, we're enjoying plenty of time outside whatever the weather throws at us.